Memories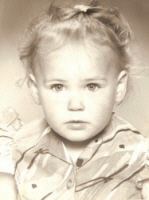 Kimberly Ostien was born December 26, 1984. She was known as the "Rose Bud" in the hospital. She attended St. Alice School from kindergarten through 8th grade, graduating in June of 1999. In her younger years, she played softball, soccer and was a cheerleader. The first year Kim played soccer, she was afraid of the ball. The following, she gave it all she had and even scored a goal. The coaches still talk about that goal she made. She received a trophy for Most Improve Player that year. She was also a mascot cheerleader at the age of 4 and 5 for the Drexel Hill Raiders. Kim was in the Girl Scouts from 1st grade through 6th grade. She loved to make people laugh and could brighten up any room she entered. Kim was affectionate to elderly people and would visit them often. She was also a peacemaker with friends. They always called her up for advice.
Kim attended Archbishop Prendergast High School and graduated in June of 2003. Her fondest memory of Prendie was the three day retreat during her senior year. Her retreat time was 7:51, that is when the clock would stop. The retreat had such a great positive impact on her. All of her retreat memorabilia is kept in the curio. She had a great time at her senior prom. The girls will never forget her stepping out of the limo with sunglasses on, carrying her flowers along with her Spongebob slippers. That is a perfect example of her silly sense of humor. When girls would think of Kim, they would smile or even laugh just thinking about her. They didn't have to speak, you just knew what affect she had on people. The class of 2003 has an angel now looking down on them.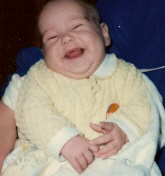 Kim received a Presidential Scholarship at Neumann College. She was majored in nursing. She passed away during her first semester at Neumann on November 25, 2003. The students collected money and purchased a honeysuckle vine which is planted in the court yard in her memory. The students also gave us a Miss Kim Lilac bush which bloomed on Mother's Day the first year it was planted. We now look forward to seeing the Miss Kim in full bloom every year. We are very grateful for such a wonderful and thoughtful gift.
Eulogy Written by Mary Glackin, Kim's Best Friend
I must say for once, I have to agree with my little brother Ben, when he said "God, I demand a recount and I want Kim back." Kim is an irreplaceable friend and person. Kim was there in a heartbeat to give a helping hand. It didn't matter, day or night, being the optimistic girl that Kim was. She didn't like to see any one unhappy. In Kim's eyes everyone was equal, she accepted you for who you were. And that's just one of the many things that I admired about her. Not only was Kim a caring person, she also had a great personality and a unique sense of humor. She could always find humor in a tense situation, whether it was the time for a joke or not. Kim was always up for a good laugh. Not only was Kim a great friend to me, she was also a second mother to my son. I can't even count the ways that she helped me out from late night feedings to changing diapers. She did it all. I would like to share with all of you what Kim once told me. She said, "Mar, you know only the good die young." And that she was.
~ ~ ~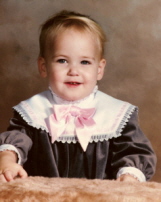 Photo Memories
Kim's life was short but she left behind many happy and beautiful memories which will never fade away. Enjoy some of the pictures of her childhood and life...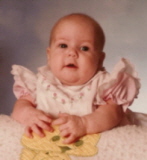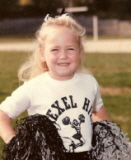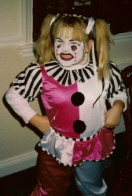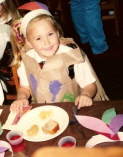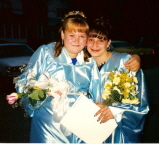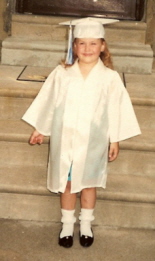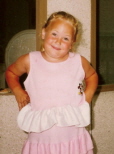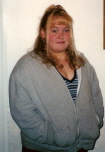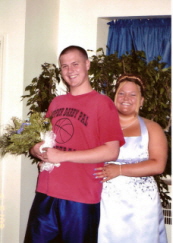 A favorite picture of many, especially her brother. Here is Kimberly with her brother, Matt, holding her prom flowers.
~ ~ ~
Kim's Room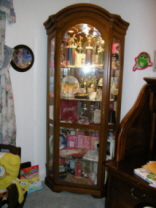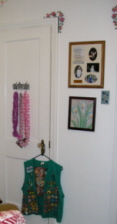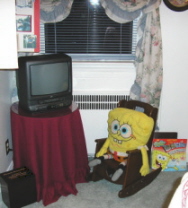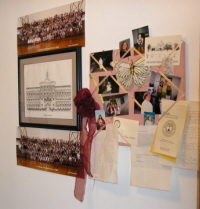 2018 KYMBO Golf Outing
The 15th Annual Kymbo Golf Outing will be held on Saturday June 2, 2018 at Cobbs Creek Golf Course.