Kymbo Golf Outing
2019 Kymbo Golf Outing
Come celebrate 16 years!!!!
To Benefit the Kimberly Ostien Memorial Scholarship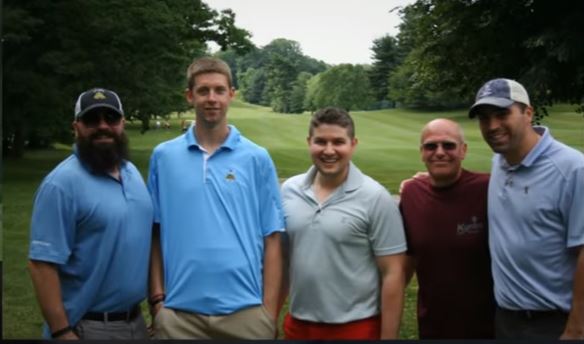 Date: June 1, 2019
TIME: 8:00AM SHOTGUN START

(Registration 7:15am - 7:45am)
PLACE: COBBS CREEK GOLF COURSE
7400 Lansdown Avenue
Philadelphia, PA 19151
Barbecue to follow at the Knights of Columbus
2 N Carol Blvd
Upper Darby, PA 19082
2:00pm to 6:00pm
Costs: $110 Donation to Golf (Includes BBQ)
$38 Donation to just attend BBQ
Special thanks to Redfin.com for providing complimentary balls to each golfer this year


Registration
Click here to register for the golf outing or dinner online, click here to download the printable registration form, or call Patty King at (610) 789-1946.
***The deadline to register and submit payment is May 25***
Please make check payable to "Kimberly Ostien Scholarship Fund" and send to:
Kimberly Ostien Scholarship Fund
c/o Kris King
125 Wilson Avenue
Havertown, PA 19083
If you have any questions, please call Patty King (610) 789-1946, Theresa Ostien (610) 352-5907, or email golfouting@kimsawareness.net.
Thank you for your continued support and we hope to see you on June 1st!
2019 KYMBO Golf Outing
The 16th Annual Kymbo Golf Outing will be held on Saturday June 1, 2019 at Cobbs Creek Golf Course.